July 5, 2021
The Ultimate Kitchen Remodeling Guide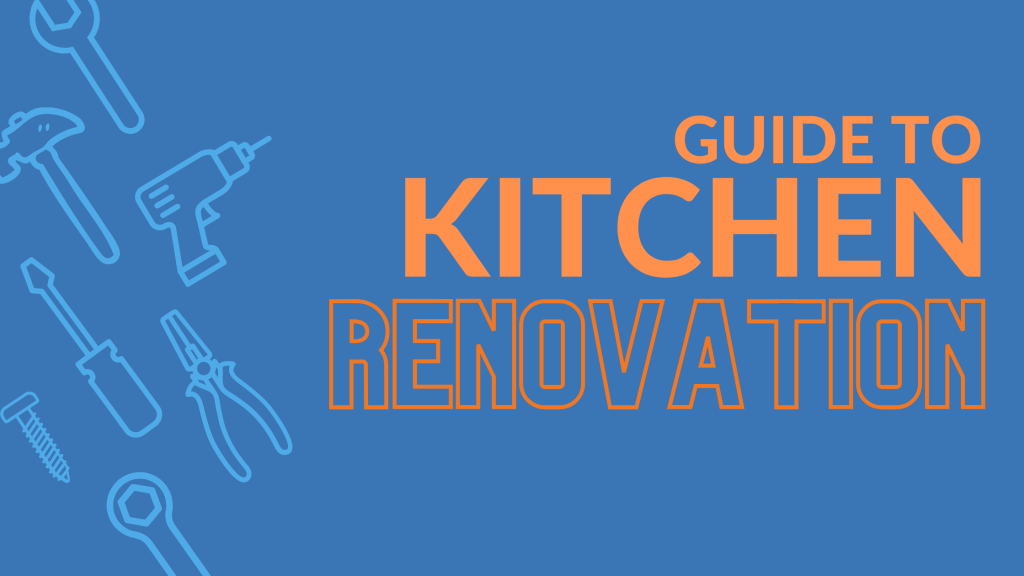 The kitchen remains the most popular room in a home that homeowners are eager to renovate. In terms of cost and scale, however, taking on a kitchen remodeling project can be quite a big job. Before you hire a kitchen remodeling expert or start tearing down walls yourself, here are a few things to consider.
Set A Budget Before You Start Your Kitchen Renovation
While still in the planning phase of your kitchen remodeling, it's important to be realistic about what you actually need vs. more luxury items that are simply wanted.
If you're considering ripping apart your entire kitchen for a large renovation, your project will likely end up taking more time and money than you anticipate. You'll want to ensure you have a conservative budget should you need the extra funds if your project goes above and beyond what you initially expect. You don't need a whole lot more money should things go awry but do plan to add about 10-20% on top of your budget as a cushion for unplanned expenses. It's better to be prepared with the extra cash ahead of time vs. ending up with a half-finished kitchen or scrambling to make arrangements with the bank for a loan to cover the costs.
Research, research, research
We expect you're already on this part if you're looking through this guide! Take this time to visit kitchen showrooms, talk to kitchen renovation design teams, and browse home stores to calculate the cost of items, figure out what you need/want, and put together an estimate for how much things are going to cost within your budget.
Expect "Hidden" Costs
If you're hiring help for your kitchen remodeling, you'll want to remember to factor in the costs of labor and the materials your contractors will be using, as well as any taxes and shipping or delivery fees. These little hidden costs can add up quickly, which is why it's important to try and factor them into your budget early. If you're calculating up the total and feeling like you're starting to pinch at pennies, re-evaluate what you need help with and what you can do yourself to save some money.
Don't Skimp On Quality!
While budgeting, it may be tempting to choose cheaper options in order to stretch your dollar a little further. Unless you want to do another kitchen renovation in your near future, you may want to be smart about investing in higher-quality features, both for your own use and for potential resale value.
Things that you should definitely not be cheap about are cabinets, countertops, and large appliances (such as your stovetop, fridge, and dishwasher) – the things you use more often in your kitchen!
Think about visiting reassignment stores and exploring used materials, too! And also keep an eye out for when home stores are likely to have sales on large appliances, which happens at various times throughout the year.
Determine Your Needs Vs. Wants
It can be exciting trying to plan out how your future kitchen will look and operate but do set your expectations to be realistic not luxurious. Be practical about what you actually use and avoid purchasing unnecessary items.
Planning The Layout Of Your New Kitchen
Your kitchen needs to be a functional space, not just a pretty one.
Take a moment to think about how you actually use your kitchen and where you may be running into any issues with the layout of it right now. Is your stove too far from the fridge? Are you running out of counter space too often, requiring a longer countertop or the installation of a center island? Do you feel like the sink you have now is just a little too small for all the prep you do when prepping fresh ingredients?
Determine what works and what doesn't within the space you have now and assess what type of layout would be best for your needs. A good kitchen renovation expert can help guide you through your kitchen layout and ensure things are laid out properly, but you need to plan for your own convenience.
Final Thoughts Before You Embark On Building Your Dream Kitchen
Invite your kitchen contractor or designer over into your home to discuss what you want your kitchen to turn into. This will help confirm if your current space is suited for your grand ideas and give you an extra set of experienced eyes to help you figure out something that will work within your vision and budget. Remember to stick to your original plan as much as possible and don't get sucked into buying things you don't really need or want. Your contractor is there to help but you're the one who actually has to use your kitchen for years to come so you need to be happy with it.
If you're looking for a kitchen design expert or need ideas, don't hesitate to talk with a member of our kitchen renovation team. We'll help you design your layout and bring your vision to life!