November 17, 2021
Pest-Proof Your Home For The Holidays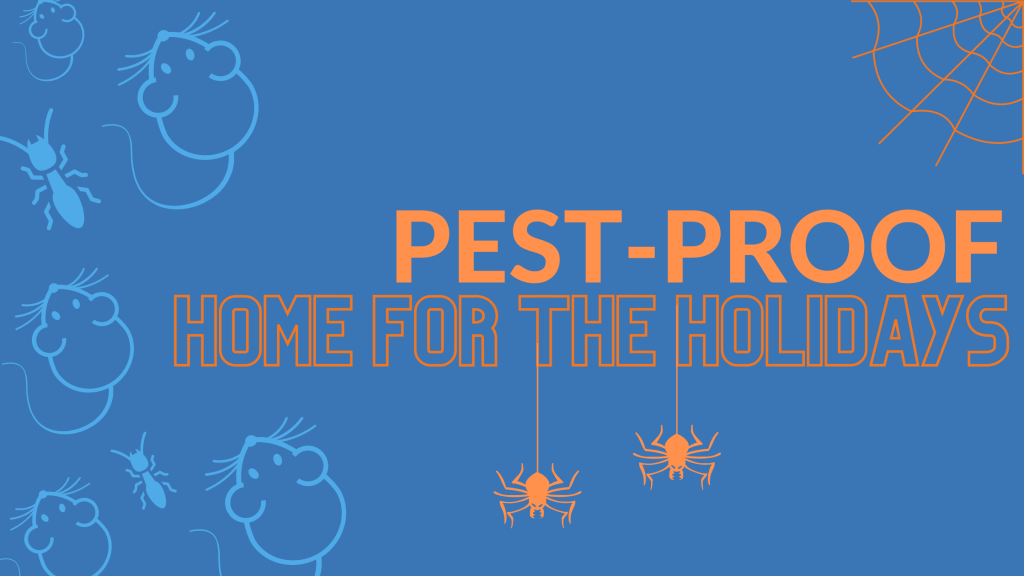 The National Pest Management Association (NPMA), a nonprofit organization that's committed to protecting public health, food, and property from the diseases and dangers of pests, recently sent out a reminder to homeowners to stay vigilant during the holiday season. Despite the fact that the weather is colder and you're likely not seeing as many pests outdoors, you'll still want to be prepared and aware when decorating for the holidays to ensure you're not inviting any elusive, unwanted guests into your home. There are many ways pests can invade your home during the holiday season. From spider nests brought into your home within your Christmas tree to a family of mice hiding out within holiday keepsakes that you bring out to decorate your home, knowing how to prevent these pests will help save you from unnecessary holiday drama. Here are a few things you can do to easily pest-proof your home for the holidays.
Inspect Live Greenery Thoroughly Before Bringing it into Your Home
Spiders, moths, mites, and other pests love live greenery, such as trees, wreaths, and fresh garland. These types of holiday decor provide shelter for these pests (and their eggs!) during the winter months. Before bringing anything indoors to decorate your home, be sure to give it a good shake outside. Inspect the branches very carefully and discard anything that looks like it may be housing a nest or grouping of eggs.
Unpack Decorations With Caution
Chances are likely your boxes of ornaments and holiday decor have been left, unmoved, sitting in your attic, basement, or garage for months at this point. When bringing these items out of storage, be sure to unpack boxes outside, first. Inspect for signs of insects and rodents, since these pests are apt to find refuge in undisturbed bins throughout the year. Also check for signs of rodent infestation which could hint at a larger problem within your home, such as gnaw marks and rodent droppings. Be sure to discard anything damaged or questionable.
Store Your Decorations Properly For Next Year
To save money, time, and energy next year, give yourself a head start on storage to prevent a pest infestation this year. If you're not already using them, invest in sturdy, hard plastic containers with secure lids. An airtight seal will preserve your decorations and protect your keepsakes from damage against insects and rodents.
Store Wood Properly
We all love a crackling wood fire in the winter but the firewood used to fuel that fire should be inspected before being brought into your home. Pests like spiders, termites, and ants love to seek shelter in wood piles during the winter months so you don't want one of these critters accidentally hitching a ride into your home.
Additionally, when storing firewood outside, make sure you keep woodpiles at least 20 feet away from your home on a raised surface, such as concrete blocks, to prevent pests from easily crawling into the piles.
For more advice on how to keep pests out of your home this holiday or to get help with a current infestation from a trusted exterminator, give go2-pros pest control a call! Our professional extermination team is ready to make your holidays merry and pest-free.