August 23, 2021
How To Stop Mosquito Bites From Itching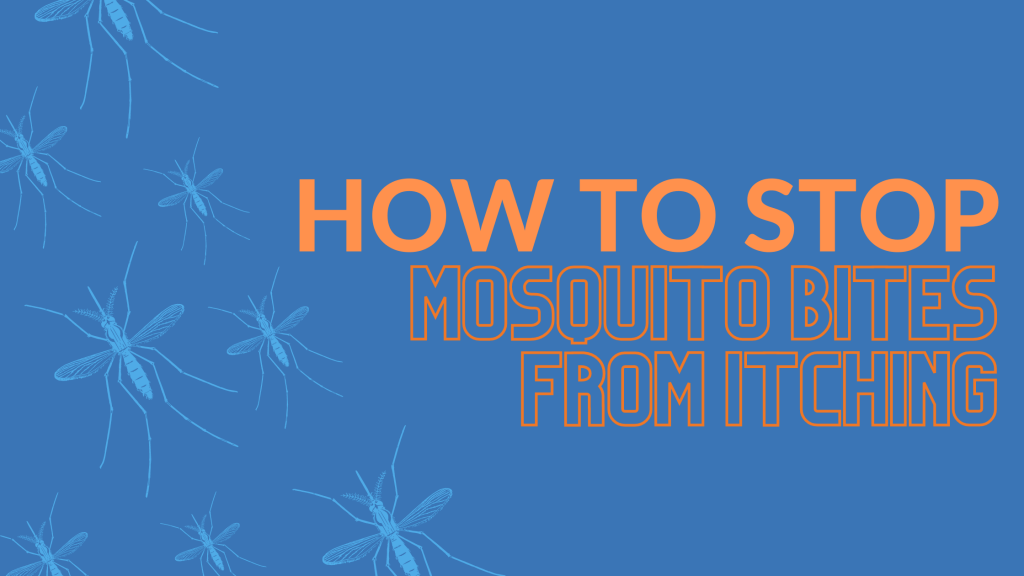 As you try and enjoy your last moments of summer, keep in mind that it's also mosquito bite season! Mosquitos use the protein in the blood they suck from us to grow more eggs. Those itchy, red bumps you get from their bites are actually your immune system's response to the mosquito's saliva. Instead of letting those pesky pests ruin your last days of summer, read ahead to learn how you can stop mosquito bites from itching.
Symptoms of Mosquito Bites
Some common symptoms you may experience if you've been bitten by a mosquito include:
A red bump on the skin that itches
Localized swelling, pain, and itching around the site of the bite
"Skeeter syndrome" (aka papular urticaria), which is a rare allergic reaction to mosquito bites, including inflammation and fever.
Headaches, fever, body aches, nausea, chills, or having trouble breathing – if you experience any of these symptoms, be sure to contact a medical professional immediately.
Mosquito Bite Treatment
Step 1: The first thing you should do when you notice you've been bitten by a mosquito is clean the affected area thoroughly with soap and water.
Step 2: Apply ice to temporarily relieve swelling and itching.
Step 3: Use an over-the-counter 1% hydrocortisone ointment or cream to help reduce itchiness and expedite healing. Antihistamines, such as Benadryl or another form of allergy medication, can also help to relieve some of the symptoms.
Things to remember:
Don't scratch your mosquito bite! Scratching at the bite will only agitate the venom from the mosquito saliva, increasing your histamine response and the likelihood that the area will swell and itch even more. Scratching too much can also lead to you breaking the skin, which could cause infection.
If you're experiencing more severe symptoms other than just mild swelling, pain, and itching, you may need to see a doctor for antibiotics.
How To Prevent Mosquito Bites
While mosquito bites are relatively harmless, mosquitoes can carry serious diseases, such as West Nile Virus. Because of this, you should take steps to prevent and protect yourself from as many mosquito bites as possible this summer.
Use an insect repellent
The best way to prevent mosquito bites is to wear an insect repellent with at least 20% DEET.
Reduce standing water around your home
Another thing is to eliminate your presence near standing water, which is typically a breeding ground for mosquitoes. This includes standing water near and around your home.
Since mosquitoes only need about a bottle cap full of water to breed, a good preventative measure is to dump out any flowerpots, tarps, small wading pools of water, and keep an eye on other things that hold water after rain.
Use screens on all doors and windows
You can also keep mosquitoes out of your home by ensuring all of your doors and windows have intact screens. Repair any tears or holes in existing screens.
Avoid being a target
Mosquitoes are attracted to sweet-smelling perfumes and colognes so avoid wearing those around areas where mosquitoes are likely going to be. They also tend to flock to dark colored clothing so wear bright colors. Minimize the time you spend outdoors during dusk and dawn, since those are the times when mosquitoes tend to be most active.
What to do if you notice mosquito infestation on your property
If you notice an absurd number of mosquitoes around your home or have more questions about mosquito bite remedies, call go2-pros pest control for help. Our licensed exterminators will eliminate mosquitoes so you can get back to enjoying your yard without fear of getting eaten alive.