June 27, 2022
How To Get Rid of Mosquitoes Around Your Home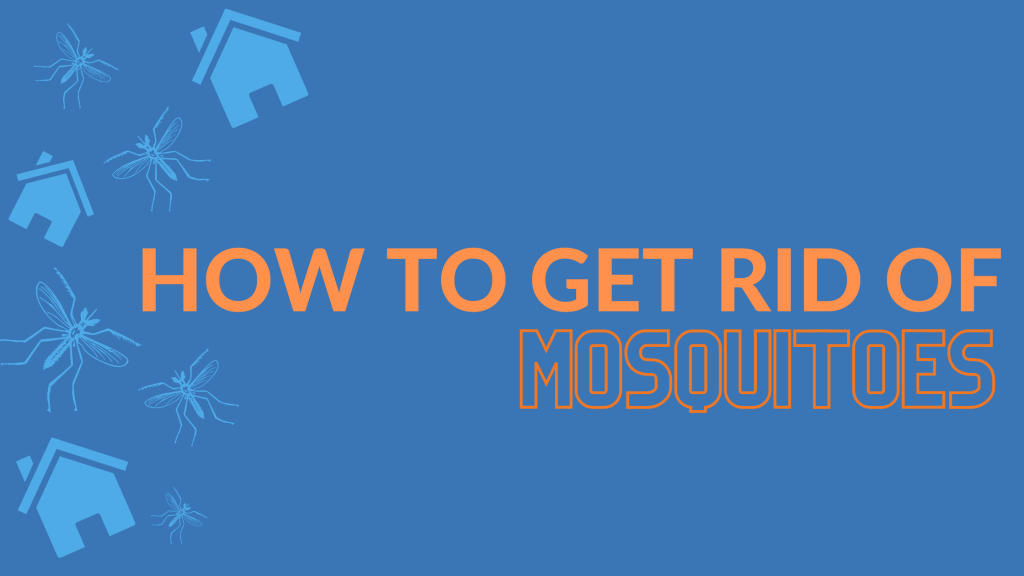 With the warmer summer temperatures and high amounts of rainfall we've received this year, mosquitoes in and around Dayton, Ohio are developing quicker and emerging much earlier than usual.
The Dangers of Mosquitoes
With a rise in mosquito population earlier in the summer comes the concern for disease.
Diseases spread by Ohio mosquitoes can include:
Eastern equine encephalitis virus
La Crosse Virus
St. Louis encephalitis virus
West Nile virus
According to the Ohio Department of Health, we saw a significant increase in mosquito-transmitted West Nile Virus cases throughout the state over the last couple of years. In fact, the number has almost doubled since 2020!
Get Rid Of Mosquito Breeding Around Your Home
Mosquitoes are a common pest to encounter in the summer months. You'll often find them outdoors in a variety of places such as parks, campgrounds, and even your own backyard. While you can't really control the environment outside of your home, there are a few things you can do locally to protect your family and pets by preventing mosquitoes around your home.
Avoid Standing Water
The best method for preventing mosquitoes from finding refuge around your home is to keep them from showing up in the first place. You can do this by removing the areas where they're most likely to breed.
Do a careful inspection around your yard to find any containers of standing water. Mosquitoes can breed in standing water containers as small as a standard plastic bottle cap so keep that in mind during your search.
Common mosquito breeding grounds around the home often include:
kiddie pools
hollow kids/dog toys
plant trays or empty planters
plastic tarps
garbage cans
gutters
Maintain your yard
Not only can a poorly maintained lawn capture standing water, mosquitoes also like to use long grass as shade. Grassy areas near trees, tall decorative grass, and bushes tend to attract mosquitoes so focus on those spots the most. Keep in mind when landscaping – the more sunlight that hits your yard, the less likely you are to have wet or damp areas in your lawn that will foster mosquito breeding. Get rid of mosquitoes by taking pride in your yard!
Use landscaping to your advantage
Speaking of landscaping, there are many plants that are actually well-known to repel mosquitoes naturally.
Citronella is one of the most common. It's a clumping grass that emits a strong aroma that helps get rid of mosquitoes and other bugs.
A few other mosquito-repellent plants include:
marigolds
pennyroyal
geraniums
If you'd rather expand your herb garden, here are a few edible plants to add to get rid of mosquitoes:
basil
lavender
peppermint
lemon balm
rosemary
garlic
catnip
The best solution to get rid of mosquitoes – Preventative Treatment
If you notice the mosquitoes around your home are particularly bad or you live next to a permanent water source that harbors mosquitoes that you simply can't get rid of (such as an irrigation ditch, lake, pond, or other large bodies of standing water), you may need help from professionals.
An extermination team like ours here at Go2-Pros can apply mosquito treatment to your yard that will effectively get rid of mosquitoes (and even other pests) so you can enjoy the outdoors from the comfort of your own home again. Give us a quick call or send us a message if you'd like to know more!