March 1, 2017
How to Get Your Life Back with Home Exterminator Services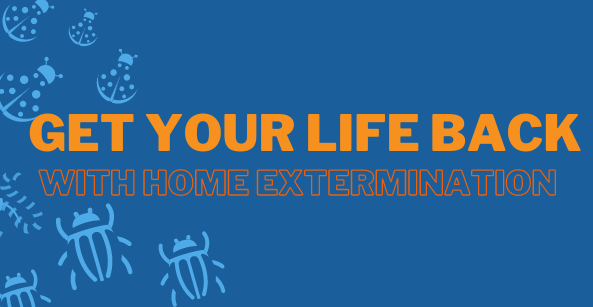 There's nothing worse than finding bugs in your home. Home exterminator services are capable of solving a variety of problems you may have inside and outside of your house. Obtaining residential pest control is a great way to keep your home the way you want – bug-free!
Protect Your Home Against Termites
Termites might be small, but they are powerful. They work in groups to eat through wood. If they are eating through the foundation of your home, you might not find out about it until it's too late. The best thing that you can do is schedule extermination services that will provide termite control. This allows you to prevent termites from ever getting started on your home.
Look for Signs of Termites
When you have termites, there may be many signs. Looking for signs of termites will help you take them on before it threatens your home's integrity. Some signs to look out for:
Wood dust on your floors
Holes in your walls
Nails pushed out from your wall
Unfortunately, termite signs may not become apparent until the infestation has gotten extreme. To prevent termites before these late stages you would be wise to put out traps and deterrents in your lawn. Many home exterminator services will help you set up traps every 6-months.
What Home Extermination Will Do About Termites
Your local home extermination company will go through many phases to help you keep termites out of your home. The first thing they will do is inspect your home to see if termites are already in your walls. This inspection will check for all the signs listed above. The inspector will be looking at your floorboards from your basement or crawl space and inspecting your attic as well. If there is no evidence of termites, the inspector will advise having traps and deterrents placed around the outside of the home. These will need to be replaced once every 6 months.
If an inspector sees that you do have termites more steps will be needed. First, they will try to see how far the termites have made it and the structural integrity of walls, floors, and supports. Most people notice termites around the end of their lifecycle (around 5 years), which can mean a lot of damage could have gone on during that time. Normally when termites are spotted there are two things that will need to be done. Structural fumigation is a first step that will help you rid your home of termites. This involves a tent around your home with toxic chemicals, so do not attempt to DIY yourself.
Bed Bug Treatments
If you have ever felt as though something bit you in the middle of the night, it's very possible. Bed bugs are a horrible problem to have, and over-the-counter products generally don't work. This is when you want to have a professional pest control company come in and provide the necessary treatment.
Look for Signs of Bed Bugs
You likely won't ever find bedbugs. Instead, you will find signs that they were there – such as blood spots on the mattress or even red and itchy bites on you.
A variety of different bugs enter your home every day. Some die and some bring their entire families to stay a bit. If you don't have a residential pest control company treating your home, it could prove to be problematic for you. If you want to keep your home livable, you need to know how to get rid of the bugs.
Call and talk to us at go2-pros today to learn more.